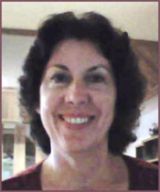 My name is Julie Goodwin and I am the owner of Boca Web Creations, Inc.  I started my business to help other small businesses improve their presence on the web by creating business websites.
Before starting Boca Web Creations, Inc. I worked as a software engineer for Siemens and IBM Corporations.  I learned about working with different types of businesses and understanding their business needs.
It is important for a business website to showcase the company's products and services to its potential new customers. In addition, it should offer customers a convenient way to contact the business to let them know which products or services they are interested in learning more about.